The original disruptor gets its swagger back...
From disruptor to establishment
In 2009, no other industry was more reviled than financial services.
While other banks disappeared, a new player emerged marking the dawn of the digital era for financial institutions and a commitment to customer advocacy. An Ally. A brand whose promise is in its name.
Fast forward to 2015; banks had shed the evil cloak, digital was ubiquitous and new entrants like Venmo and Simple were taking the disruptor mantle. Ally had a new CEO with a mandate to drive growth in new areas. Not only did Ally's brand team have to catch up with the upstarts, it also needed to unify the brand, as Ally Bank and Ally Auto each had autonomous brand control. The updated brand would accommodate mortgages, credit cards and other innovations. And so Ally's CMO Andrea Riley presented a simple brief: It's time to get the swagger back.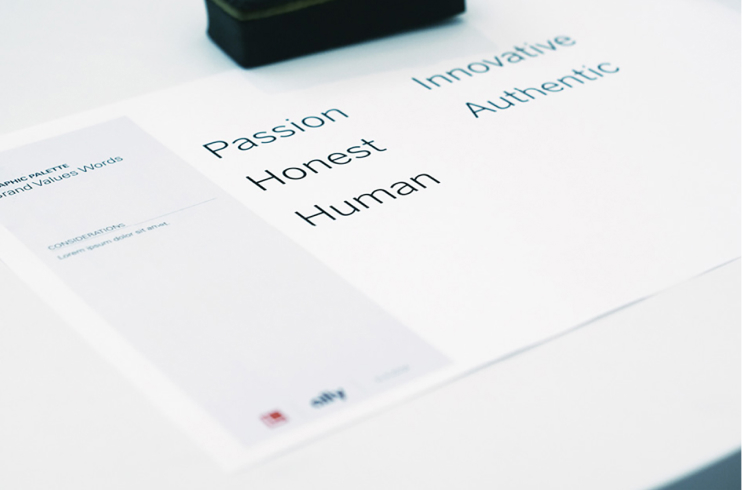 Allying experience and co-creation
Recreating the entire customer experience of opening an account and applying for a car loan provided the backdrop for a series of visioning exercises with Ally's brand team and its AOR. Surrounding ourselves with images, touchpoints and customer comments ensured we kept the customer at the center during a series of exercises:
Framework remedy: ridding the ailments of internal silos
Borrow my equity: what we learned from similar brands
Character lives: who an ideal spokesperson would be
Legacy matters: what we want to be known for in 25 years
Looks like, sounds like, acts like: from concept to reality
Experience the journey: identifying cross-functional priorities
A new era, a new purpose
A singular truth emerged that represented what Ally and its associates truly stand for: relentlessness. A brand that incited change through a relentless drive to challenge the industry, to do what's right, to innovate and to understand and serve customers.
Relentless reaps returns
Signaling its transformation to a unified digital financial services company, the new brand was given top billing at its investor roadshow presentation. Ally's external launch went against the grain by focusing on its employees as the hero and showcasing its relentless quest to serve customers.
Despite being outspent by competitors 5:1, brand awareness increased by 50 percent and consumer perception showed Ally as more credible, more likable and bolder than other banks.
"The rebrands brings together all of our financial services offerings under one unified brand promise that truly reflects our company and our relentless focus on doing things right for our customers," said Riley. "We want people to experience our brand and say: 'Wow that didn't feel like it came from a bank.'"
Ally hit this milestone after only six years in operation.
Ally disrupted the banking industry as one of the world's first online-only banks.
Consumer perception favored Ally in credibility, likeability and boldness over competitors who outspent them 5:1.
Ally is among the top 20 banks in the U.S. by assets.