Articles
Human brand: Guiding principles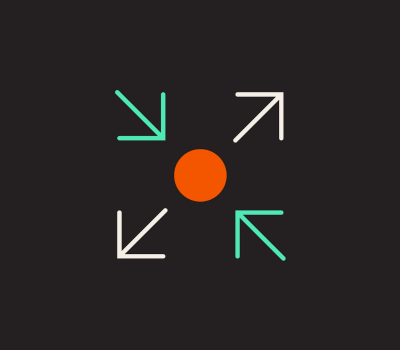 The brands we love most are no different from the humans we love most. Those that help us grow, heal, achieve, remember and feel. Those that are helpful and generous, rather than opportunistic. Serving and connecting, instead of selling or coercing. We measure them not simply by what they do, but by the impact they create. They're truthful. They're great listeners. They go beyond the call of duty to provide value by creating meaning. Every human is a brand. And the best brands feel human.
It's simple, but that doesn't mean it's easy. The merit of creating human brands is widely recognized. But the ability to build and sustain one effectively? That's a different story.
Learn More: Humanizing Brands, Moving People: How to Connect with Today's Emotionally-Driven Consumer
Humanizing brands to move people means showing up through different lenses internally, externally, within the industry, and within the society. Let's explore what those lenses are.
Guiding Principles for Creating a human brand:
Internal culture: A human brand encourages counterintuitive mindsets
Stop thinking of a brand as a brand. A brand is made up of people—from recruitment to the call center, from marketing to the C-suite—who come in daily to contribute to the higher purpose of the organization. That means brand is a being, not a thing. Rather than a static, singular monolith, treat a brand as a living, breathing entity. One that's constantly moving and improving itself. It's not just a company. It's a vehicle for meaning.
Redefine roles. Building human brands means redefining what we do for a living. We're not strategists. We're empathizers. We're not directing projects, we're bulldozing roadblocks. We're not designing, we're constructing meaning through beauty. By looking at our own contributions in a more human way, we can approach brands with the same mentality.
Lead by serving. People don't want to learn about a brand. They want to learn what that brand can do for them. So, how might the brand earn their care, attention and trust? Human brands don't assume to know. They take the time to find out. Identify who the brand serves and how it can uniquely solve their problems. In a world shouting, "Choose us!", it's powerful to say, "We understand. We can help. Here's how."
External audiences: A human brand is a memorable specific, not a safe generality
Sound like a real person.  Communicate in a way that's both authentic to the organization and resonates with the audiences it cares about. Instead of sounding like a corporate cyborg, brands can be so much more—a straight-talking pal (Oatly), a relatable inventor (Qualcomm), or a sarcastic comedian (Dollar Shave Club)—the possibilities go on. A human voice and messaging is the difference between "Tell me more" and "No, thanks."
Make experience holistic and directive.  A logo is a handshake and a design system is a thoughtful conversation—one that guides the user to get up close and personal with the offer available to them and, hopefully, decide to engage. It is not enough to be beautiful. A strong visual identity moves people, emotionally and literally—drawing the user to a desired feeling and physical destination. Further, an intentional and holistic experience creates a more powerful and rewarding ecosystem of moments that resonate
Learn More: Humanizing your brand: A guidebook
Industry: A human brand practices daily (knowing it never truly arrives)
Balance reality and aspiration. A human brand is 70% authentic to where it is today and 30% aspirational in the direction it's heading. Ground in where the brand is while reaching for where it should be 5-10 years from now. Human brands leave room to evolve into better, stronger versions of themselves. Then, show up every day to fill those shoes.
Keep promises. Disconnect between what a brand says and what a brand does is the surest road to trust erosion. Human brands only say they're the "best" if they are (and can prove it). They share when priorities have changed. They own up to mistakes and offer solutions. They train employees on how to show up as their best selves within the context of the organization. Human brands move people by making human promises—and working hard to keep them.
Society: A human brand is a bridge—between mind and heart; culture and business
Marry logic and emotion. It's not about the product or service delivered. It's about how the brand makes people feel as a result of that delivery. Logic (brand truth and customer reality) is the fertile soil from which emotional connection (fulfillment, actualization, loyalty) blooms. Data, on its own, is noise. Turn numbers, features and benefits into stories. Because when people connect, they feel—and when they feel, they act. Emotionality, born from reason, is the reliable scaffolding for a human brand identity.
Develop exceptional EQ. Is the brand built on an awareness and appreciation of current culture? Is it accessible to everyone it cares about? Consider varying abilities, identities, sexual orientations, racial and socioeconomic backgrounds. Keep in mind new universal realities, like COVID-19. High EQ brands adapt where appropriate and nuance based on the context. They know where to lead the conversation and when to listen. The emotional intelligence that stems from cultural and contextual awareness is the foundation upon which human brands are built.
Human brands are creative enough to get counterintuitive, brave enough to be specific, humble enough to practice daily and empathetic enough to be a bridge. In doing so, they help their people and customers feel understood, connected; and therefore, inspired enough to act.
What conversations are you having around brand? We would love to be part and hear what you think. Reach out to us on social or here, anytime!
April 30, 2023
By Brian Elkins